It's midnight and you're on your way home from a concert. The roads are desolate, and you can see a thick fog moving in. Next, the skies open up with those huge drops of rain that your windshield wipers laugh at. Your knuckles go white at the wheel. Today's forward-facing collision sensors can help you with these situations and are lightyears ahead of being literally left in the dark. In the future, we can use data coupled with our ADAS sensors to keep us safe in these terrifying situations. Luckily, what we have available in the aftermarket is good, and it's only going to get better. One of the new technologies on the horizon is ground-penetrating radar.
Current Sensors Are Important, But We Can Help Them Perform Better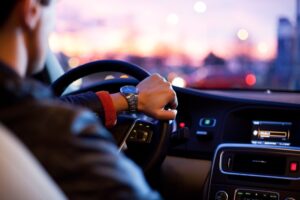 Sensors are important in our advanced driver assistance systems. We need sensors for aftermarket ADAS for blind spot alerts and forward collision warnings. Currently, we have radar, lidar and camera-based systems. If you have a sensor on your car, keeping it clean will enhance its performance. But in addition to sensors, the future will add data to the equation to help keep us all safer.
We had the opportunity to hear about a new technology from GPR (Ground Penetrating Radar). Noah Gedrimas, vice president of strategy at GPR, spoke about ground-penetrating radar as ground-positioning radar for ADAS. It works by having our vehicles scan subterranean data. Then individual vehicles use that map data for ADAS and self-driving on roads as well as places such as parking garages.
Lane-Level Localization
Gedrimas said that lane-level localization is safety critical. In other words, we need to have an alert if we're drifting out of our lane because of heavy rain or white-out snow conditions. In ADAS terms, localization is how vehicles determine where they are relative to obstacles that can be dangerous. To get good localization, you need good landmarks. An example of a landmark could be a painted traffic arrow in the roadway. A good landmark is detectable and easy to measure. What happens if that traffic arrow gets covered in snow? Or a roadwork crew rips up the street and the crew that repaints the arrow won't be there for another two weeks?
GPR's technology actually finds landmarks under the ground so they are protected by the asphalt and rarely change. Gerdimas said, "We are not looking at specific rocks underground. We are looking at the character of the radar return itself that changes very little. This holds up well over time and gives us a highly unique character good for positioning." A ground-penetrating radar scan lets a vehicle know exactly where it is on the roadway without relying on above-ground landmarks or GPS. The technology provides 5-centimeter accuracy regardless of weather conditions.
If We All Get Onboard …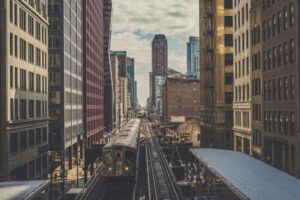 A cool feature of the technology is its crowdsourcing ability. Ground-penetrating radar can collect data as well as receive it. As more people have the technology installed, the subterranean maps will become even more detailed and foolproof. Another application in addition to ADAS is in the mining industry, where large autonomous trucks travel rough terrain roads with large loads. It works great in this extreme-use case, even with the road being constantly changed by trucks that can dig 3-foot trenches with their tires. It will also prove helpful to last-mile delivery services and robo-taxis of the future.
This technology will allow our current sensors to focus more on object detection versus localization. The sensors themselves will be in the $200 range per vehicle so they are not very costly. An installation in an older vehicle will be appropriate to the amount of time a tech needs on your ride. Then our vehicles will be able to know exactly where they are. We look forward to integrating it into our current ADAS solutions so we have even more tools to keep us safe.